 Identify yourself explores how the Internet influences the creation, definition, transformation and presentation of identity, as well as how we perceive personal (virtual) identity. By collecting digital prints on Google's search engine, the author opens an insight into the world of meta data. By showing the way they are processed by the algorithm, "Identify yourself" reveals all the elements that make somebody's identity today.
Exhibited:
Group exhibition "Transpositional discourse of identity and space", Gallery of the Novi Sad Branch of SANU Novi Sad, 2019.
Final group exhibition of the fourth year of the Academy of Arts, Gallery of Matica Srpska, Novi Sad, 2018.
Solo exhibition "Identify yourself", Startit Center / Startit Community Bar, 2018.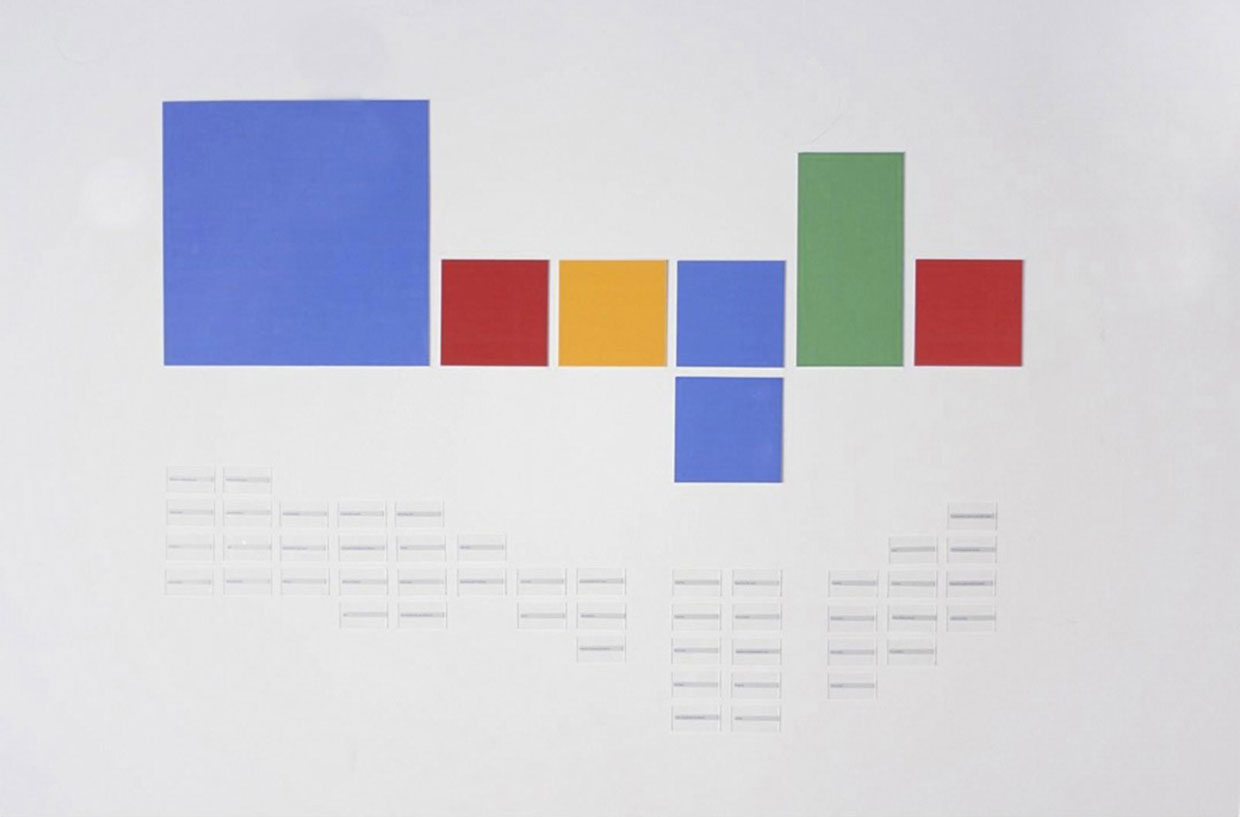 Blue, Yellow, Red, and Green / About me
2018.
Digital print on forex and plexiglas
180 x 110 cm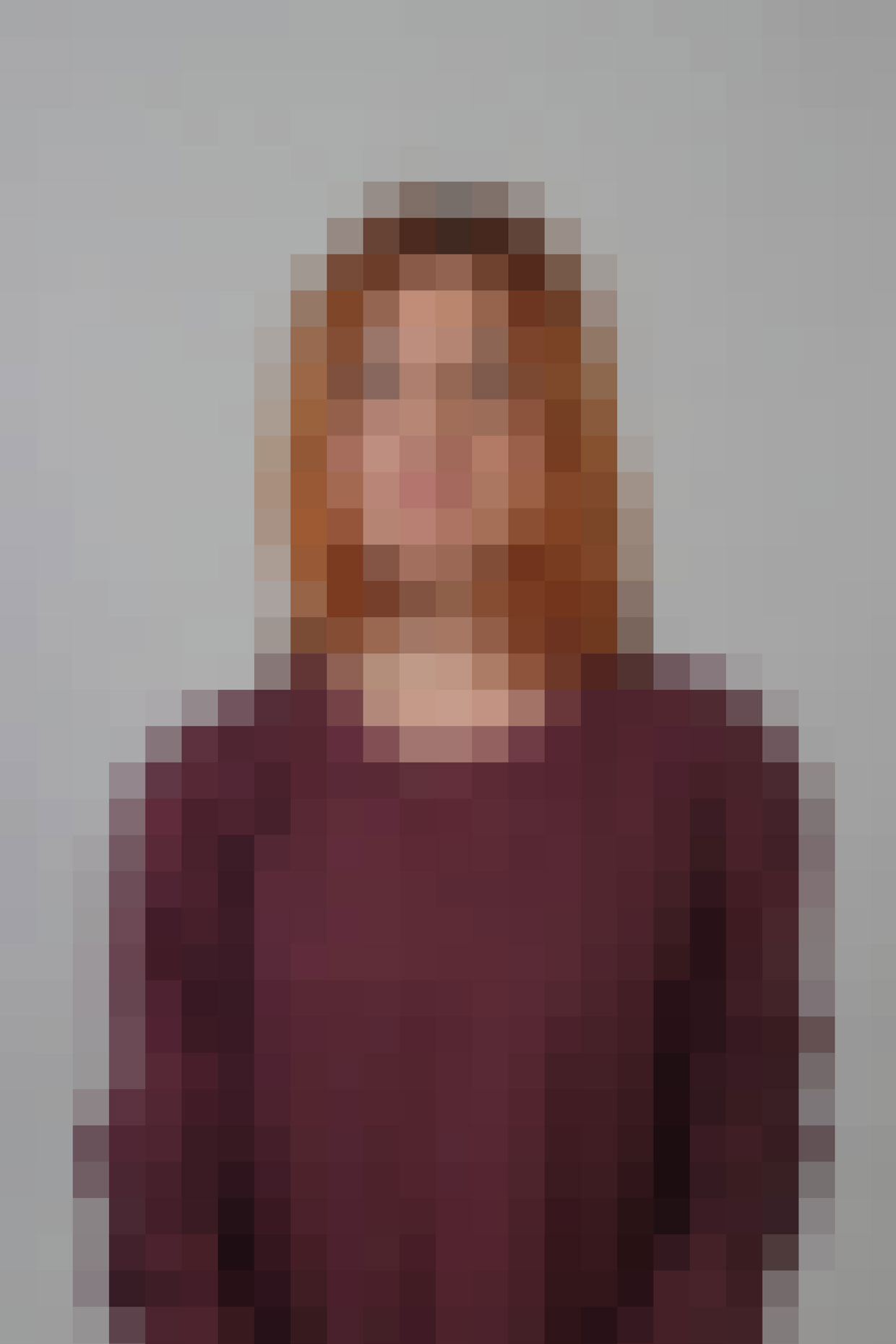 Self-portrait
2018.
Digital print on forex
70 x 100 xm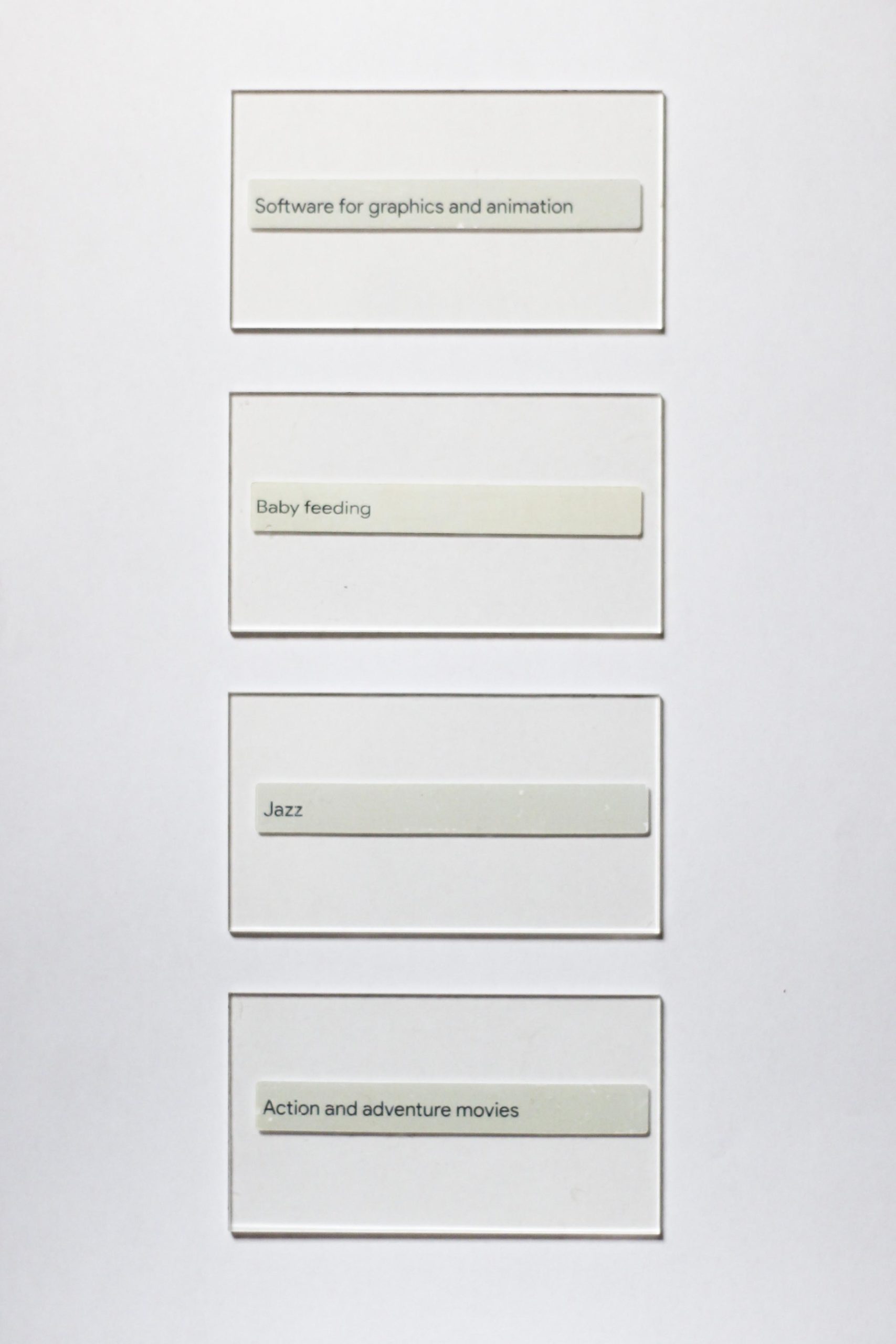 About me
2018.
Digital print on plexiglas
9 x 5 cm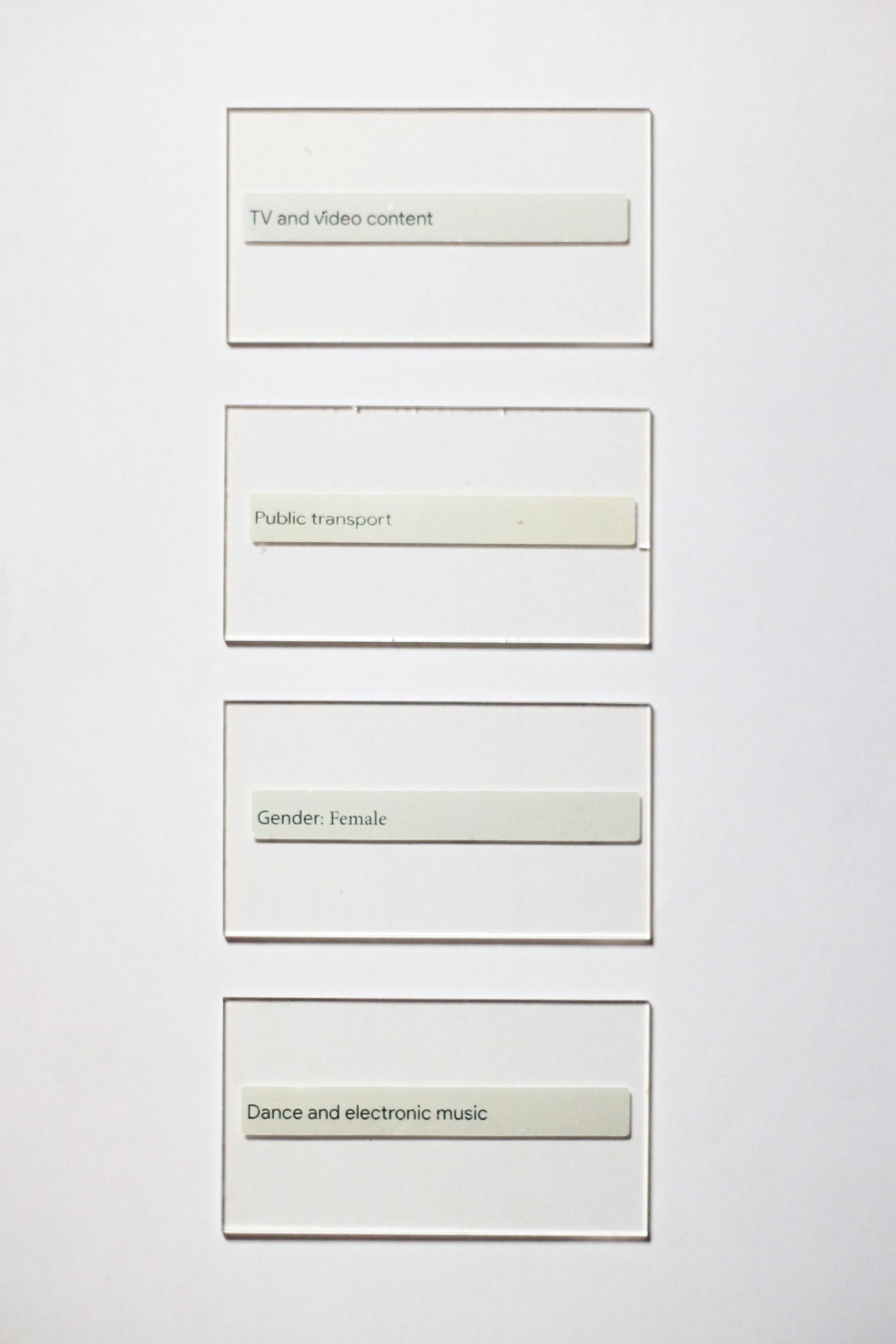 About me
2018.
Digital print on plexiglas
9 x 5 cm