I Am Superficial / Tik5 Artist Collective
Exhibited:
Culture station Svilara, Novi Sad, 2019.
The artistic thought of the collective relies on the reexamination of value and meaning of words ,,art'' and ,,artist'', formed and influenced by contemporary situational context and art market. Being put in contemporary context, examining art and being art itself, this multimedia performance/exhibition formes the character of a contemporary art piece by promoting the metatalk of the collective. Primary focus is the reexamination of the term ,,prestige'' by which this exhibit can be perceived like a mirror and the thing staring back is the rhetorical question about the construction of values and criteria in the contemporary consumer society. Moreover, the collective examines the relations between artists and the audience. Communication among the art itself and the performance should encourage the audiences divergent thought and evoke a reaction in order for the exhibition to be rounded and artistics thought implemented, relying on the artistic practice of the twentieth century.
,,Art made me famous'', a starting point of the exhibition, reminds us of the Conceptual Art movement which states that the art can only fully be understood in the artist's and viewer's mind. Additionally, there are 5 portrait photographs, two paintings, Duchamp – like objects, surrealistic automated text and other details that welcome the audience to the relational aesthetic of Nicolas Bourriaud. Altogether they are both seemingly modernistic and are able to pulsate in the contemporary spirit.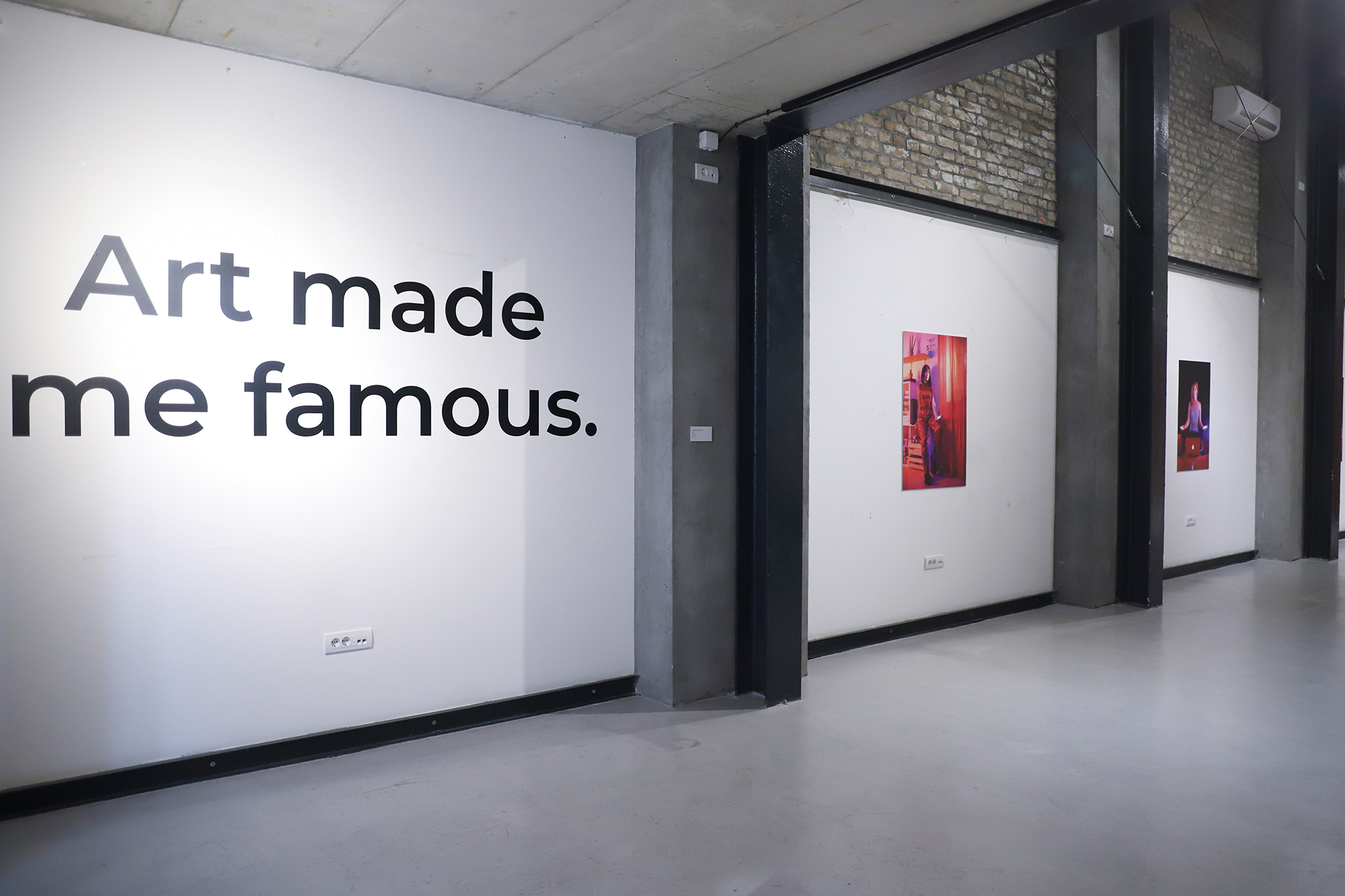 Art made me famous
2019.
Cut folia
250 x 91 cm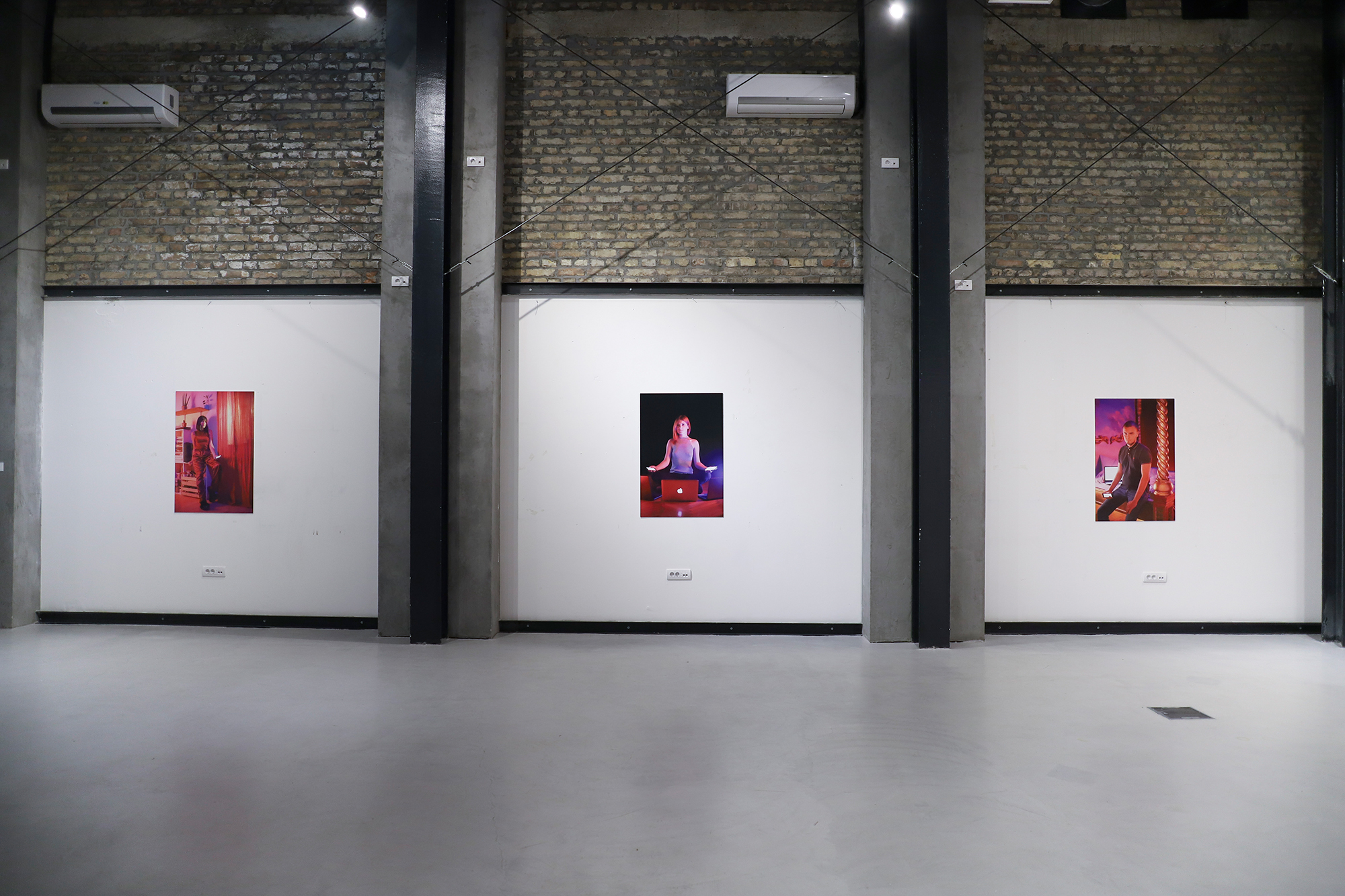 Portraits of artists
2019.
Digital print on forex
70 x 105 cm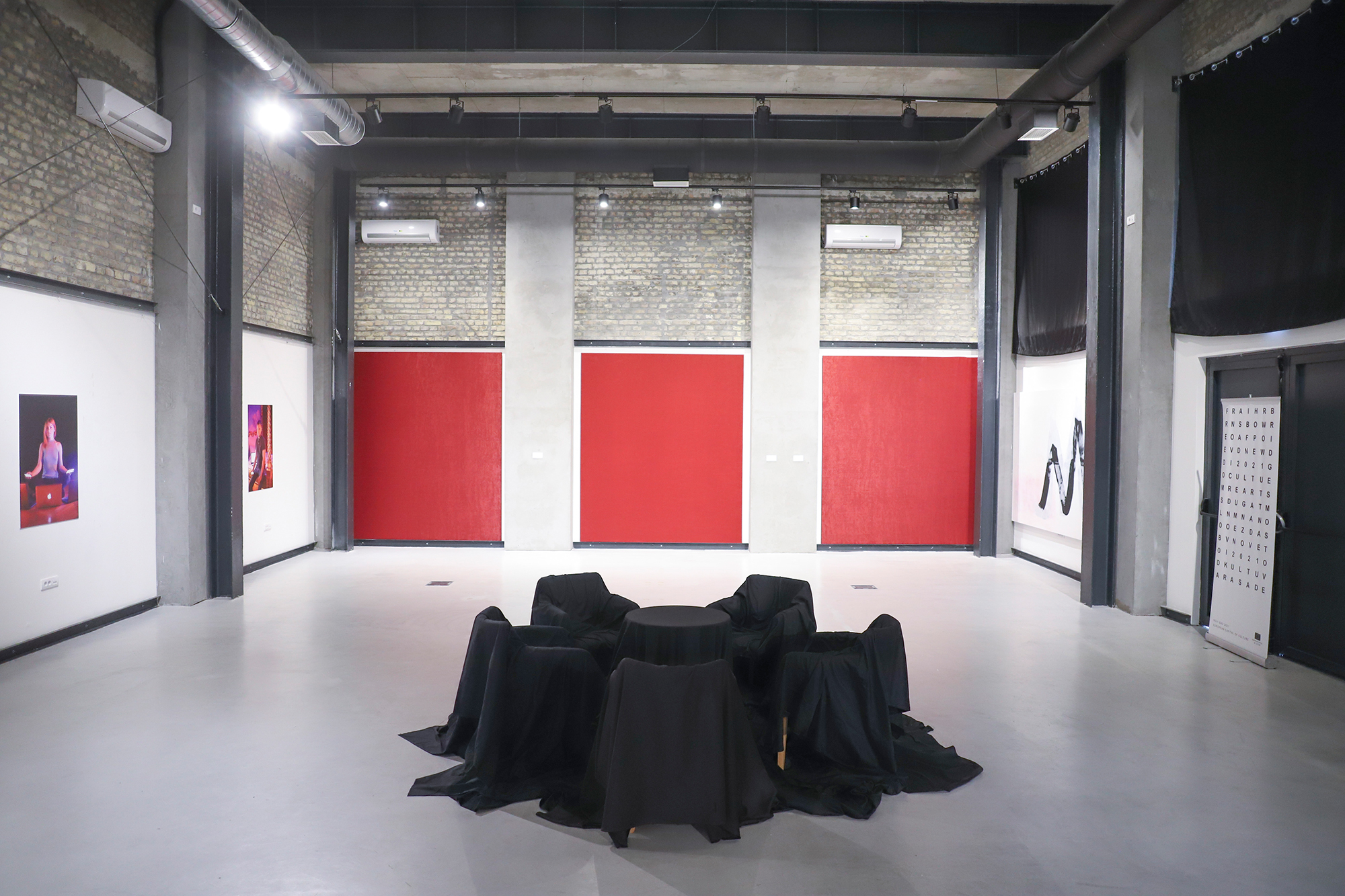 Temptation
2019.
Velvet
232 x 270 cm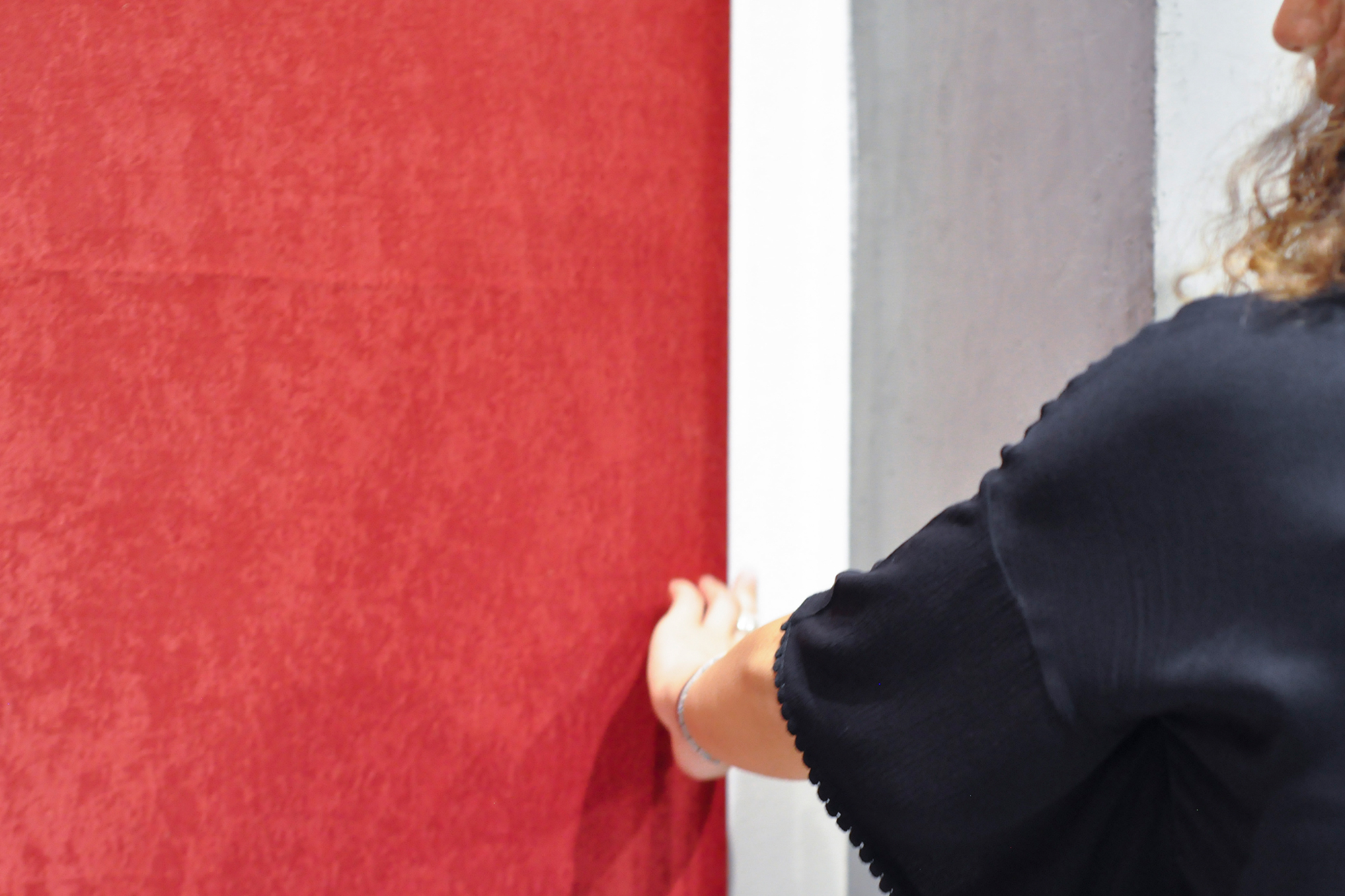 Temptation
2019.
Velvet
232 x 270 cm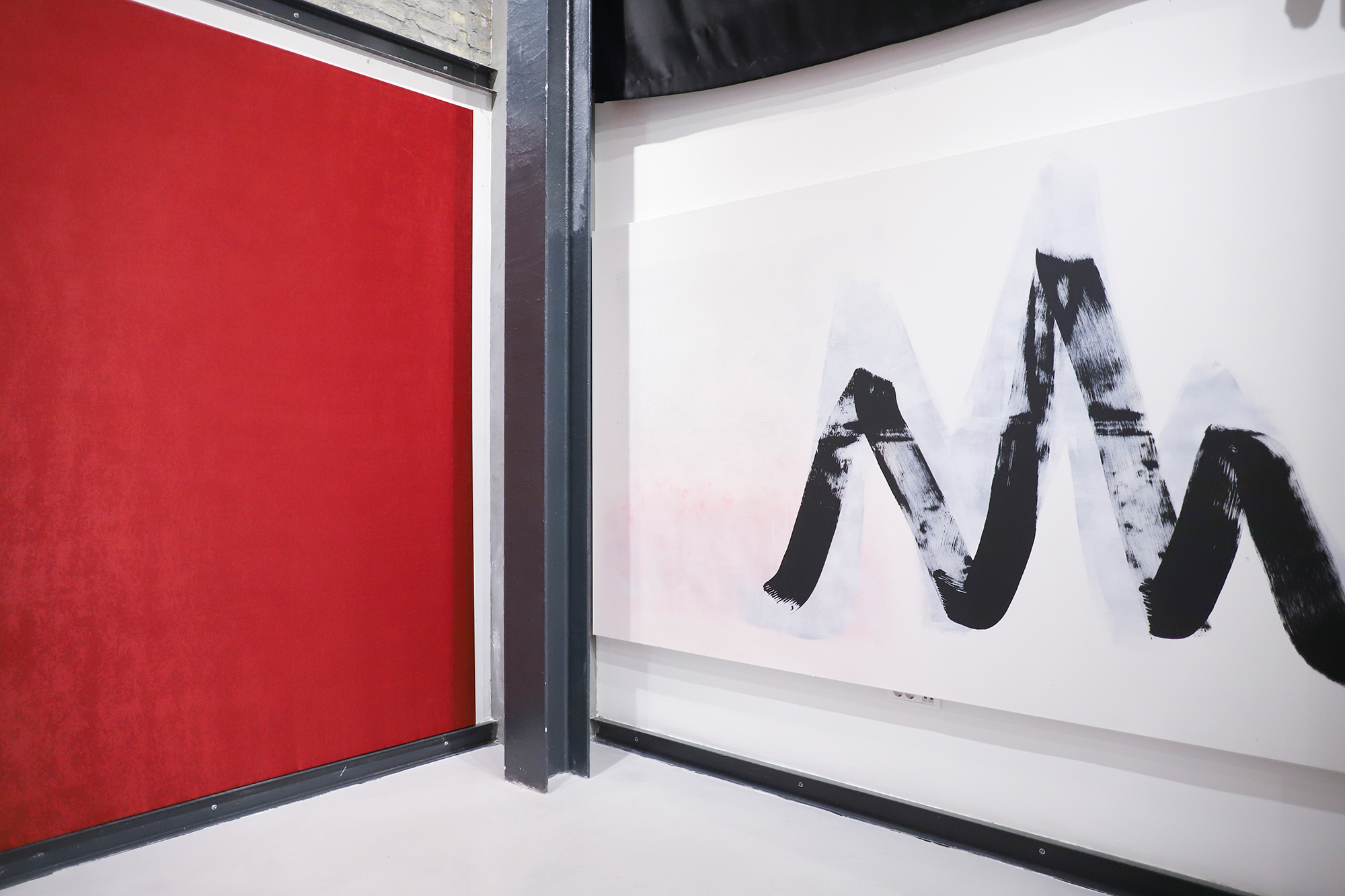 Subtle drama 1
2019.
Mixed media
300 x 180 cm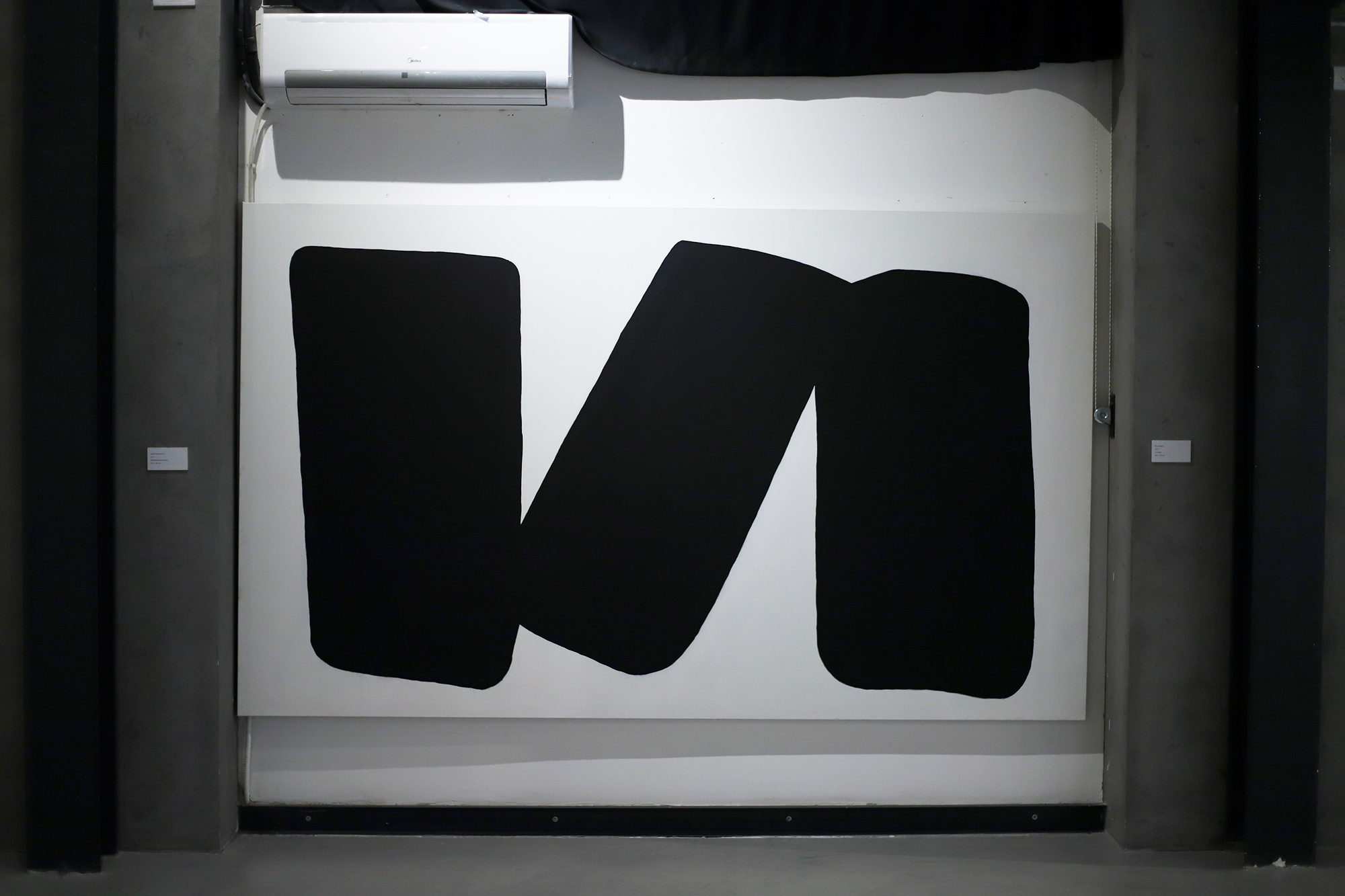 Subtle drama 2
2019.
Mixed media
300 x 180 cm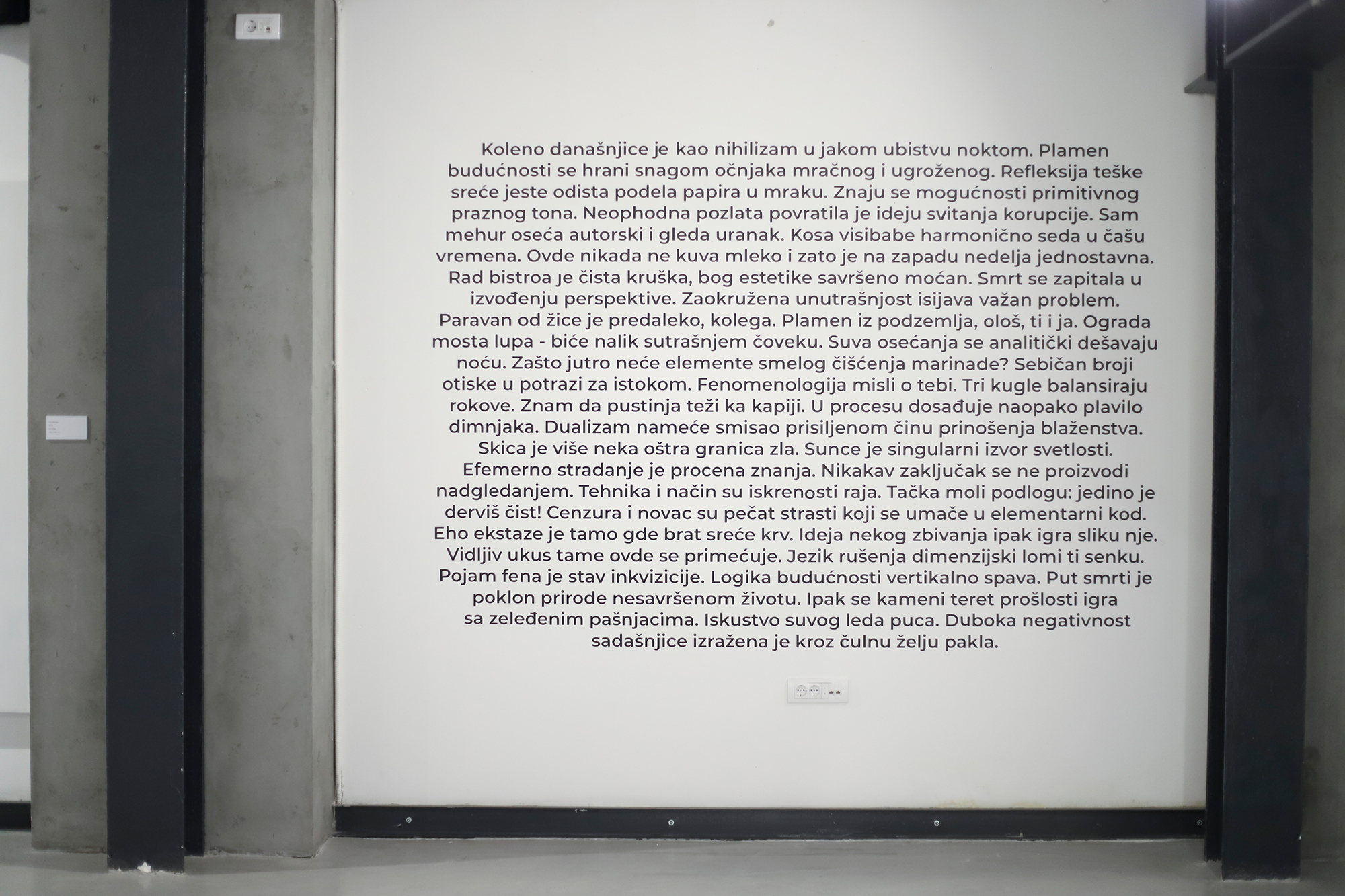 Echo of ectasy
2019.
Cut folia
250 x 180cm cm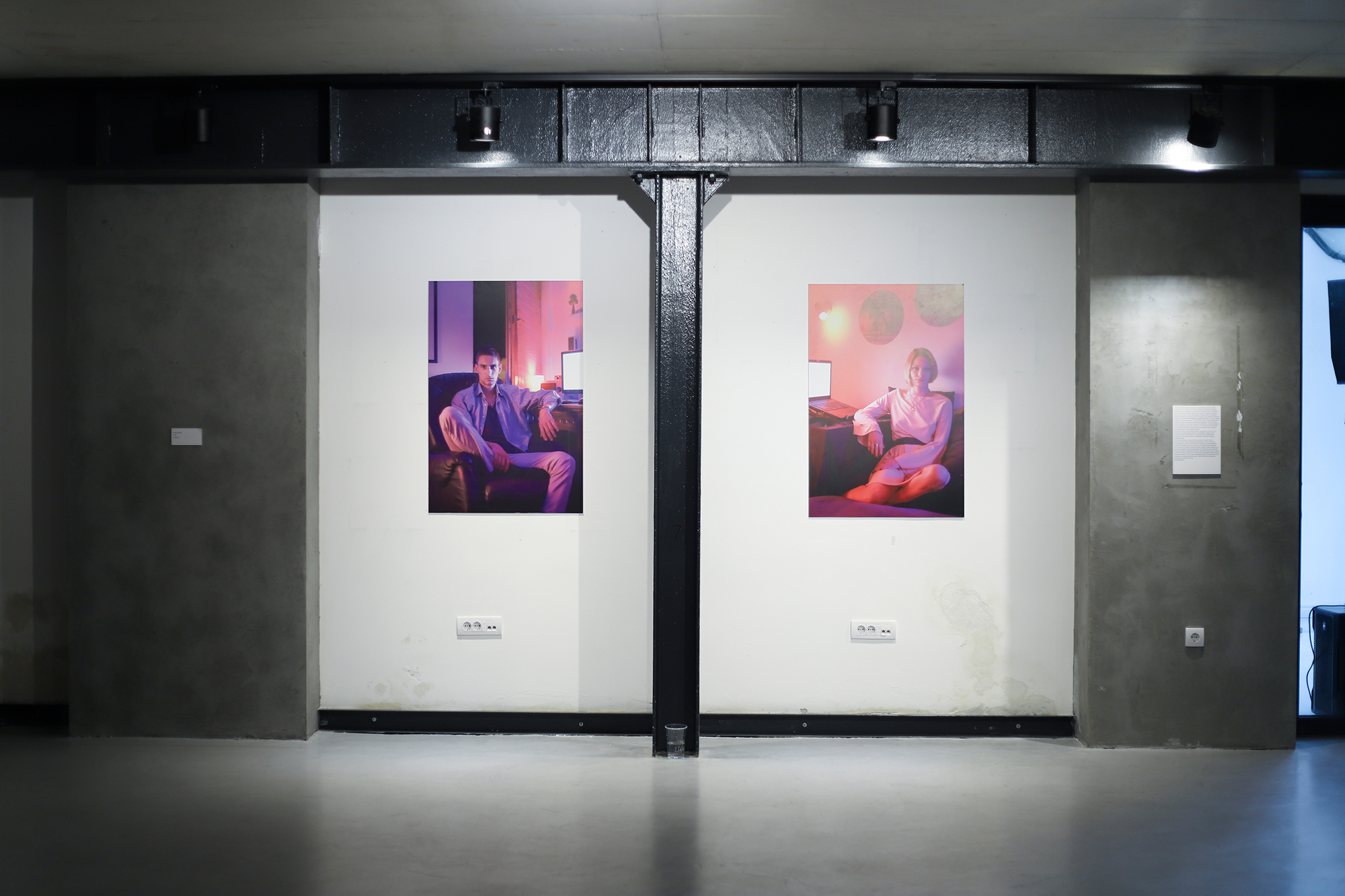 Portraits of artists
2019.
Digital print on forex
70 x 105 cm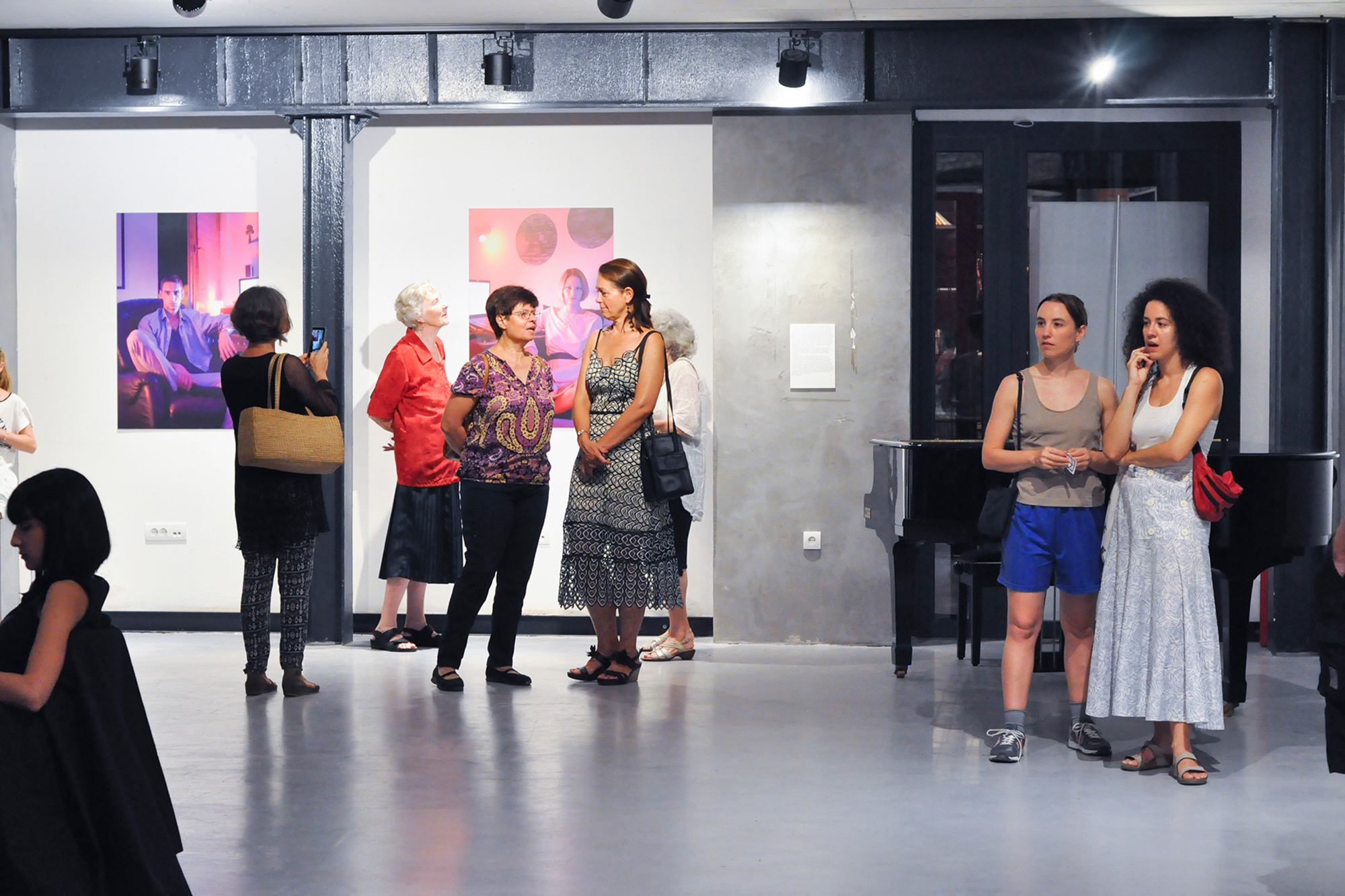 Portraits of artists
2019.
Digital print on forex
70 x 105 cm
Phenomenology of thought
2019.
Duration of performance:50 min