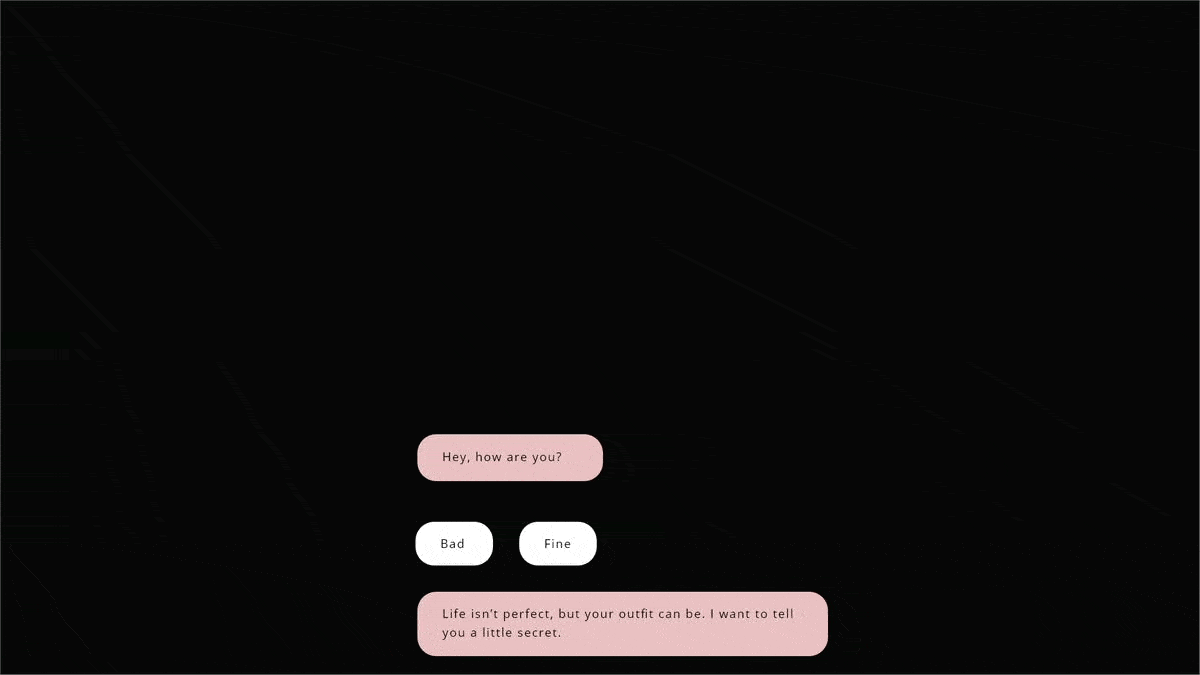 Exhibited:
65th Annual Exhibition of SULUV Members, SULUV Gallery, Novi Sad, 2020.
Master solo exhibition "Click her(e)", SULUV gallery, Novi Sad, 2020.
Click her(e) is a web application that is conceived as an endless illusion, and simulation. This application highlights the bad sides of the intertwining of consumerism, media, and identity, and predicts the possible outcomes of technological evolution. It mimics the creation of digital narrative, and digital identity using language, and visual elements belonging to the spheres of the advertising industry, marketing, and popular culture. ​
Click her(e) is modeled on current social networks, but unlike them, this network is designed to be dedicated exclusively to the author's virtual clone. By collecting and combining content from the Internet, the virtual clone is constructed by emphasizing perceived stereotypes about women, men, personal happiness, and love.​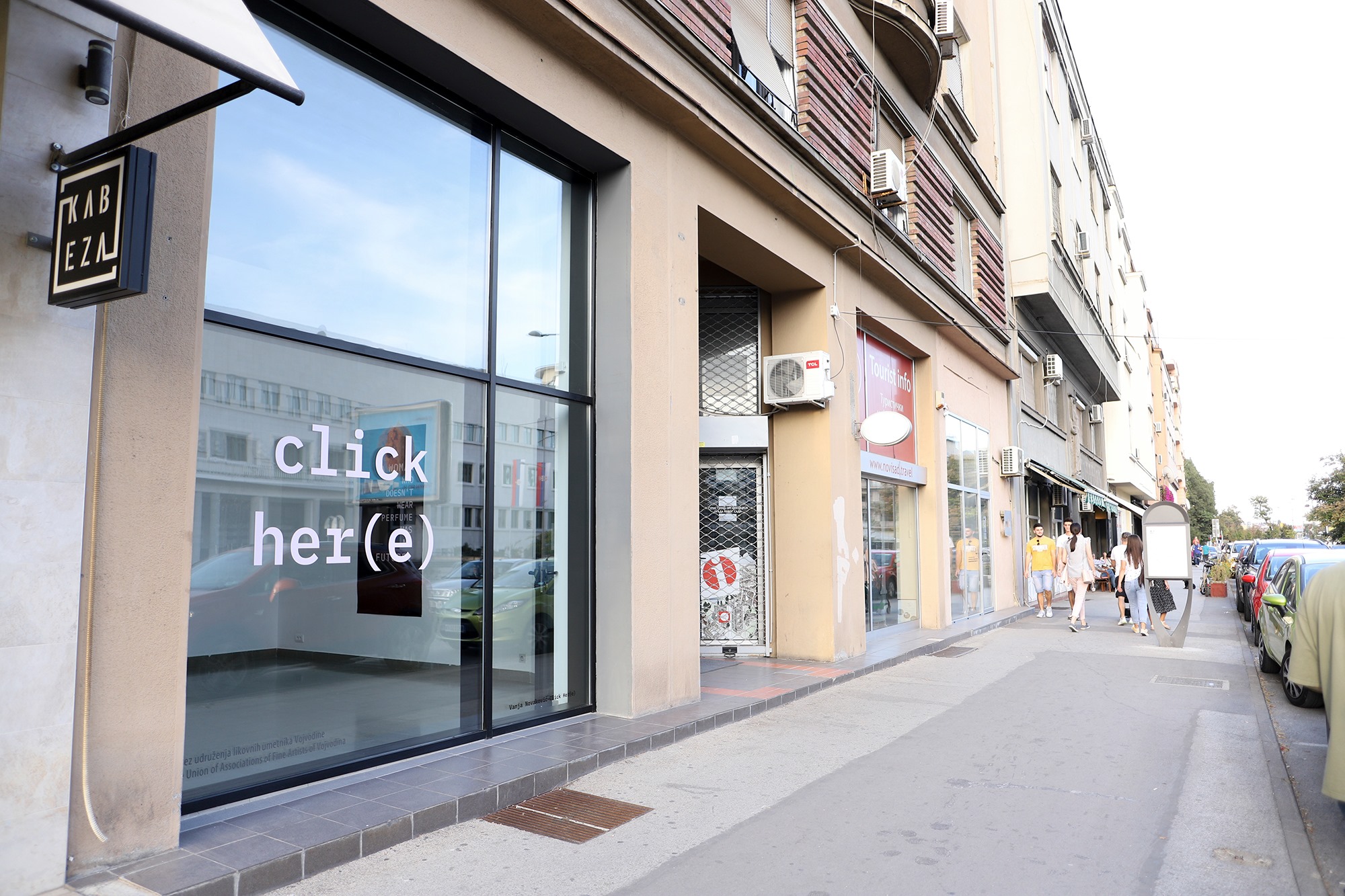 Click her(e) / Association of Fine Artists of Vojvodina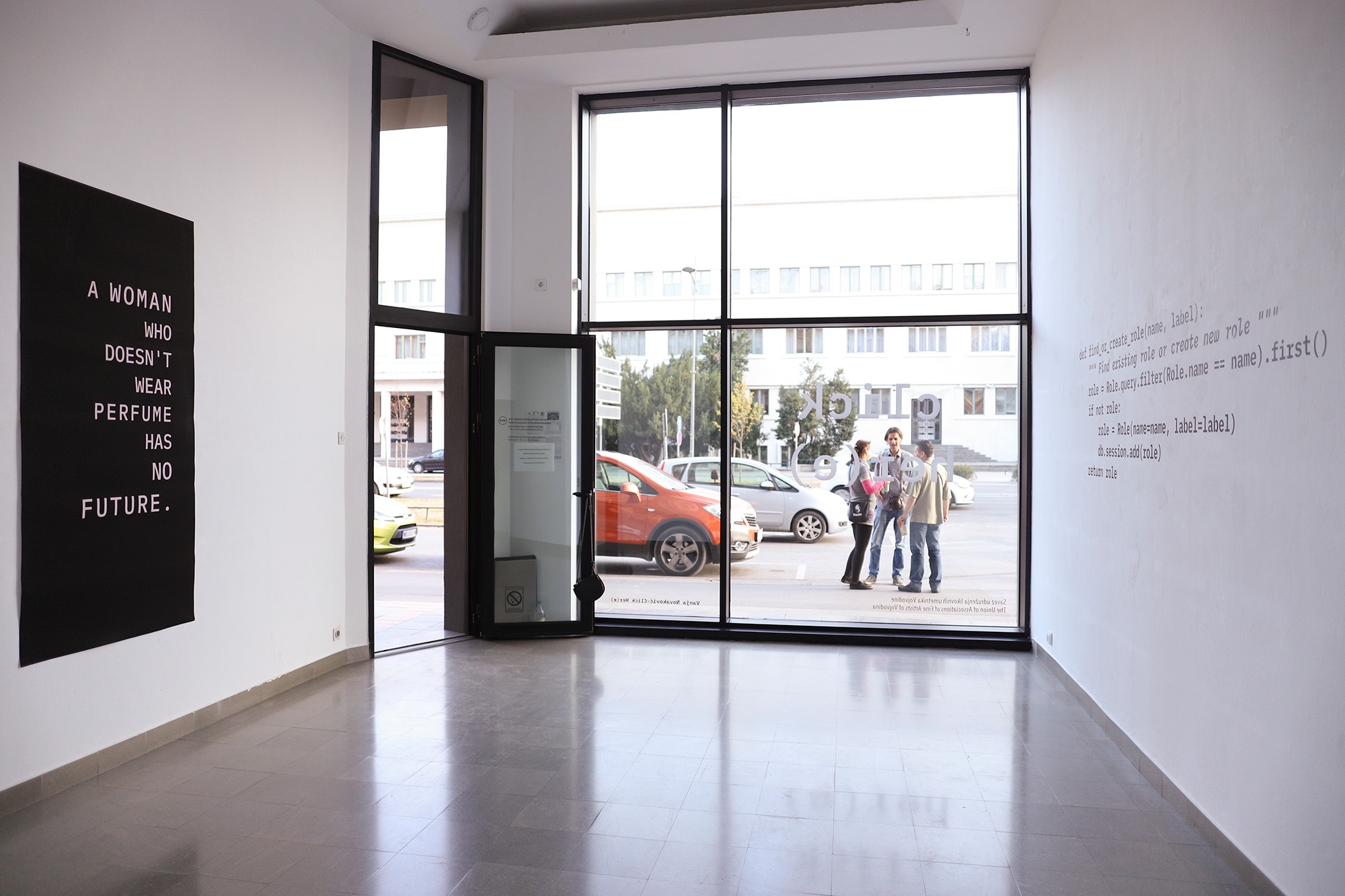 Click her(e) / View of exhibition
Create role
2020.
Cut folia
210 x 71 cm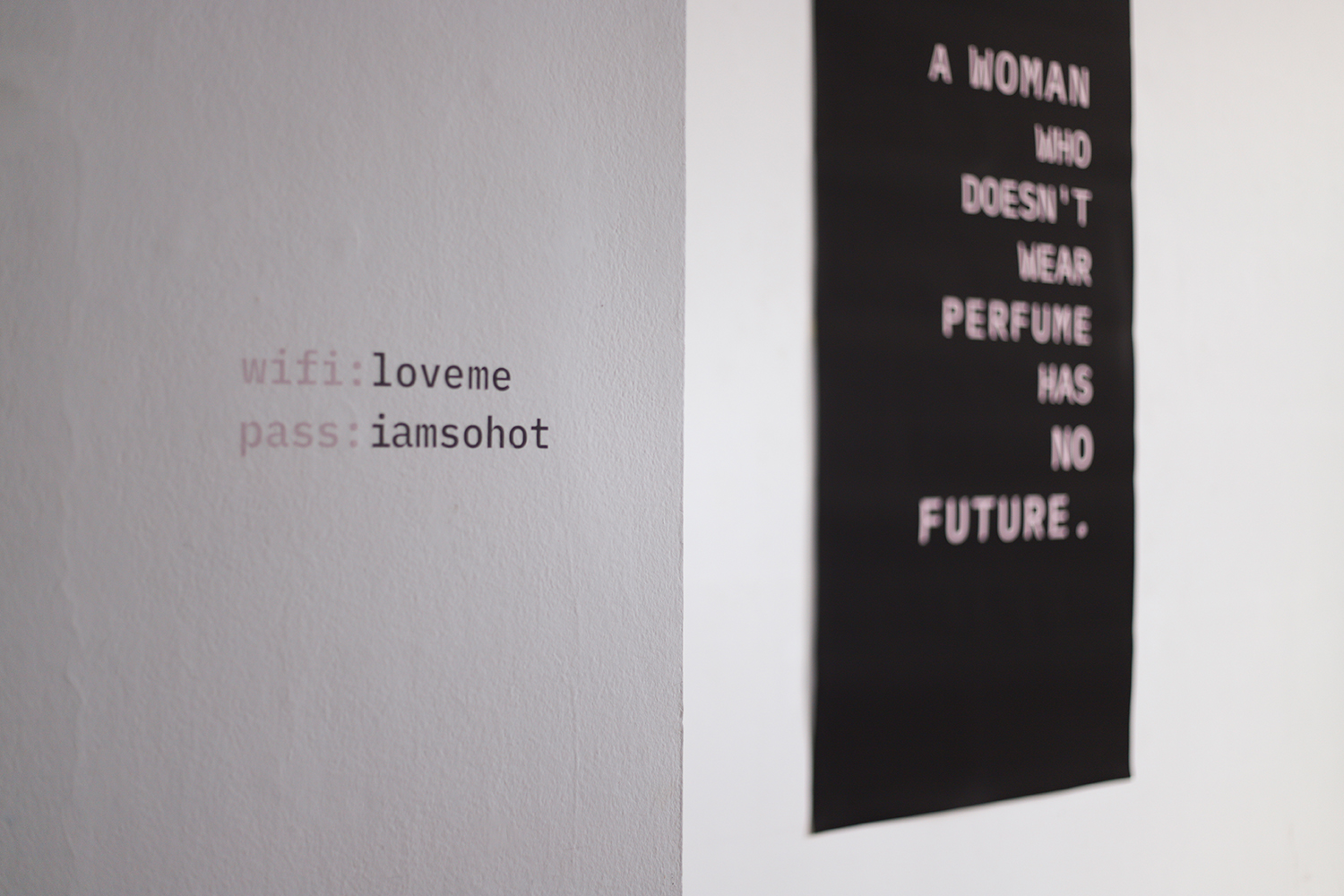 Love me; I am so hot
2020.
Cut folia
30 x 10 cm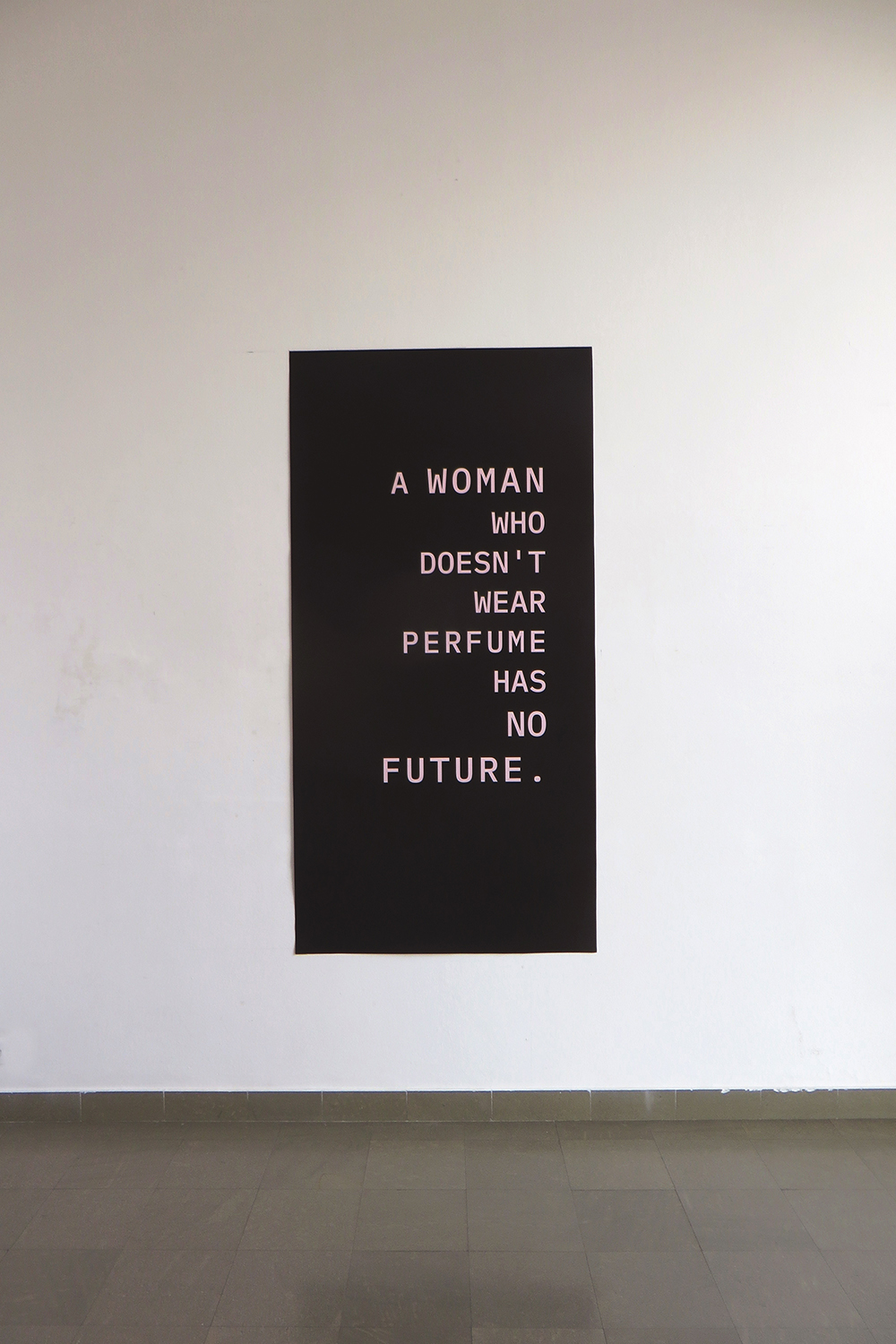 A woman who doesn't weat perfume has no future
2020.
Digital printing on paper
100 x 200 cm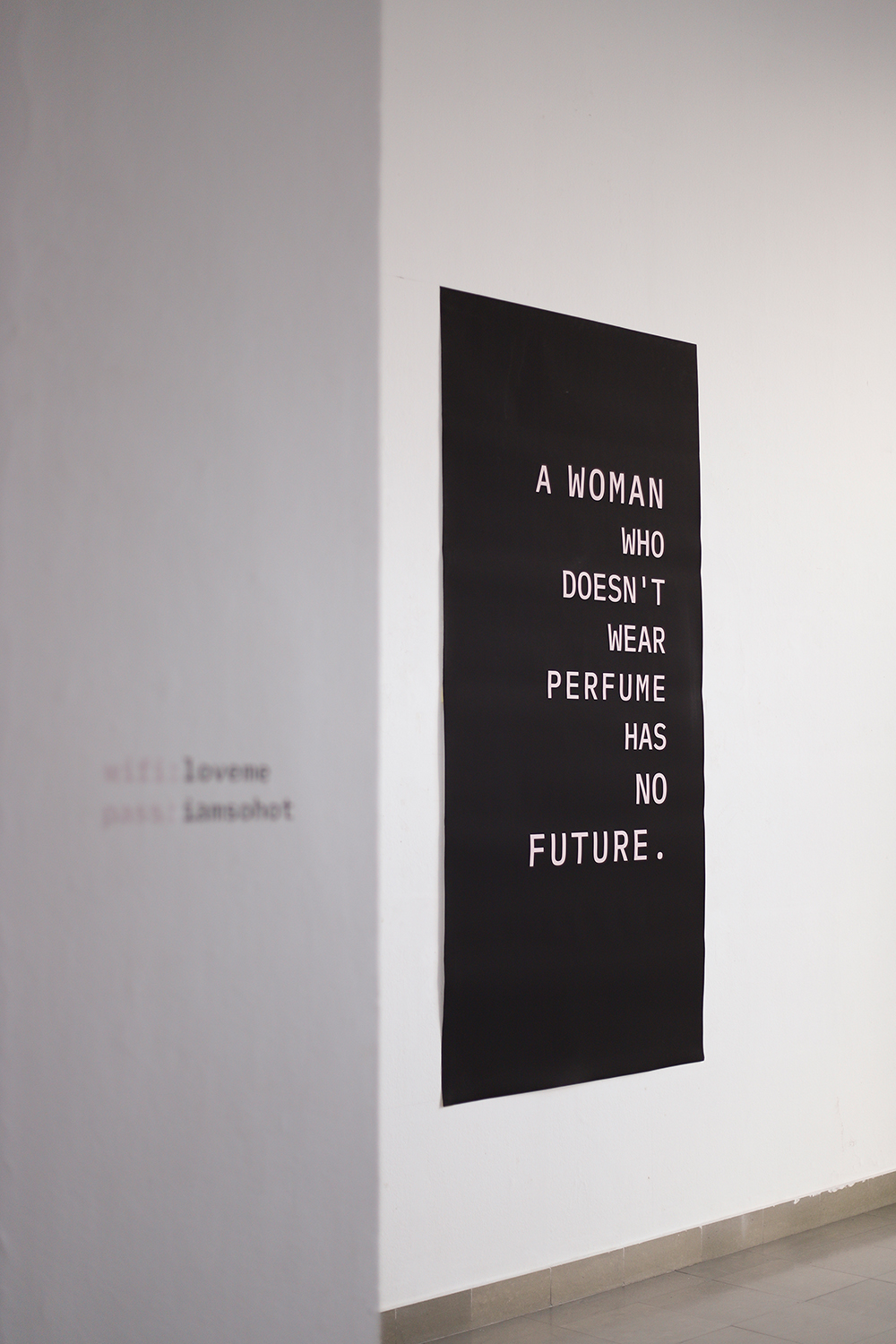 A woman who doesn't weat perfume has no future
2020.
Digital printing on paper
100 x 200 cm