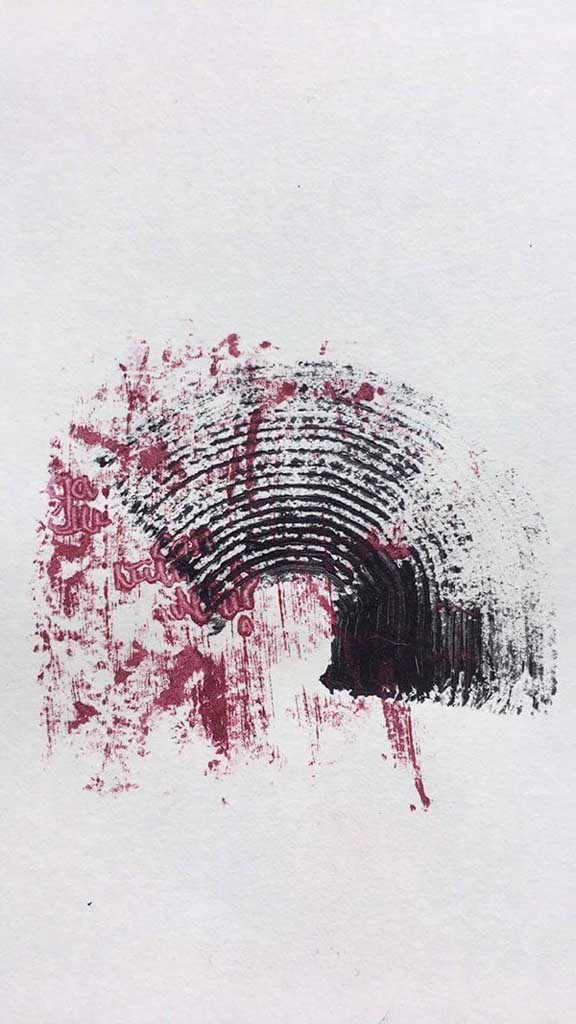 As a daily female beauty ritual, makeup has become an integral part of almost every woman's life. By using makeup, with a series of procedures of camouflaging "defects", women can create the desired physical appearance. It leaves a mark on the skin – color, line, feeling – that can be changed daily. Am I Beautiful to You? point to precisely these traces: everyday notes on paper, which in the form of associative abstractions carry a personal poetics related to beauty, women's ideals, constructions, and fantasies.
Exhibited:
Solo exhibition, Owl Club, Novi Sad, 2017.
VI group small-format exhibition, New Rhythm, Transformat Gallery, Belgrade. 2017.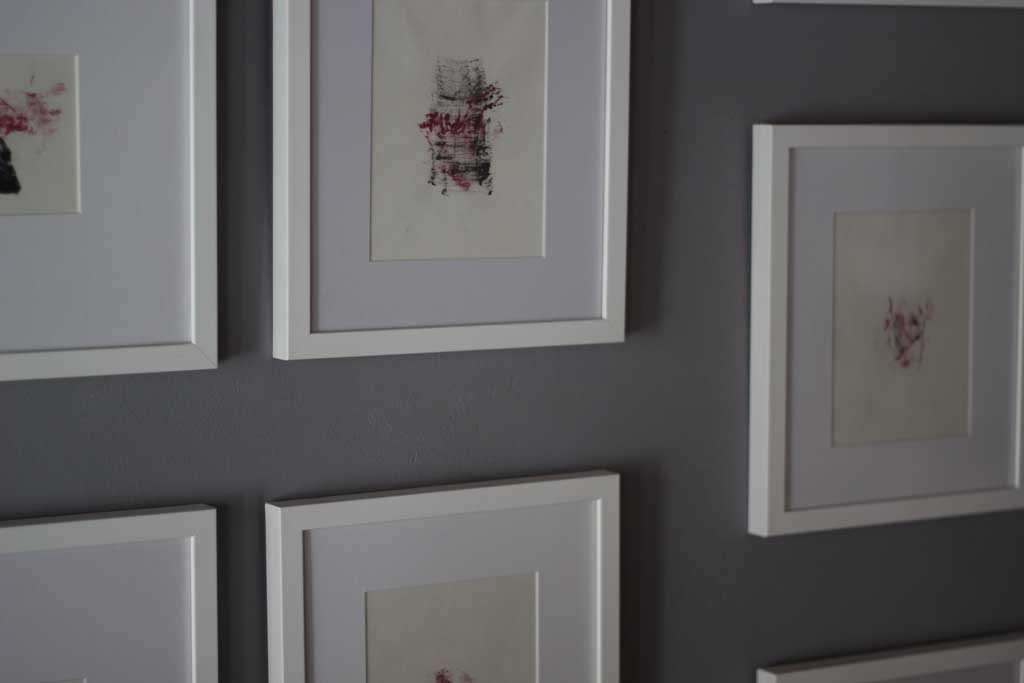 Untitled (Am I Beautiful to You?)
2017.
Mascara and lipstick on paper
14 x 18 cm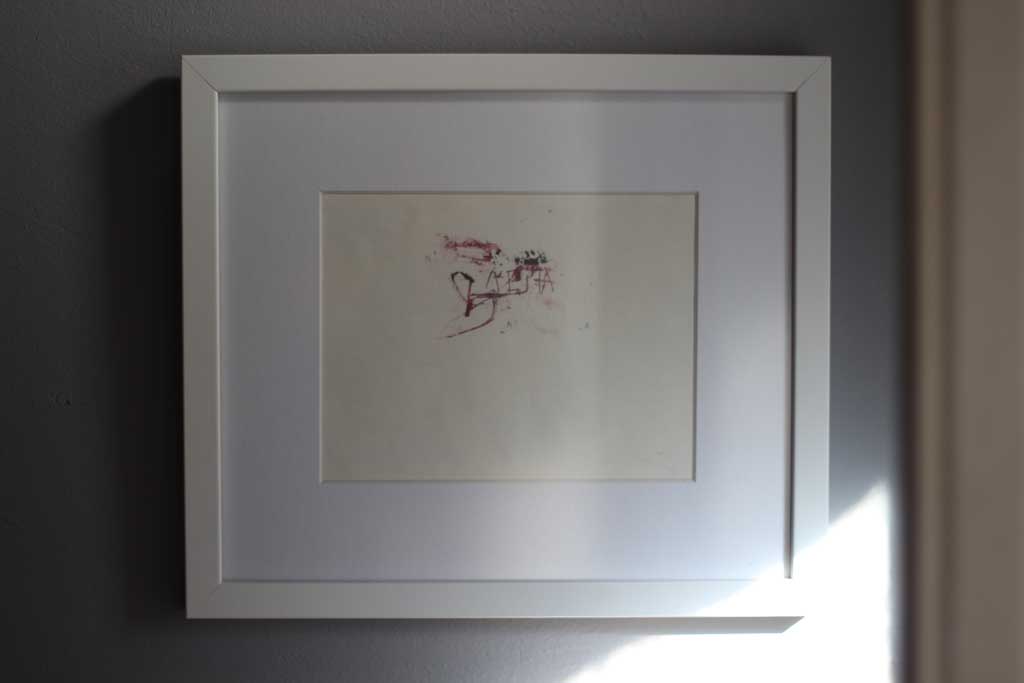 Untitled (Am I Beautiful to You?)
2017.
Mascara and lipstick on paper
14 x 18 cm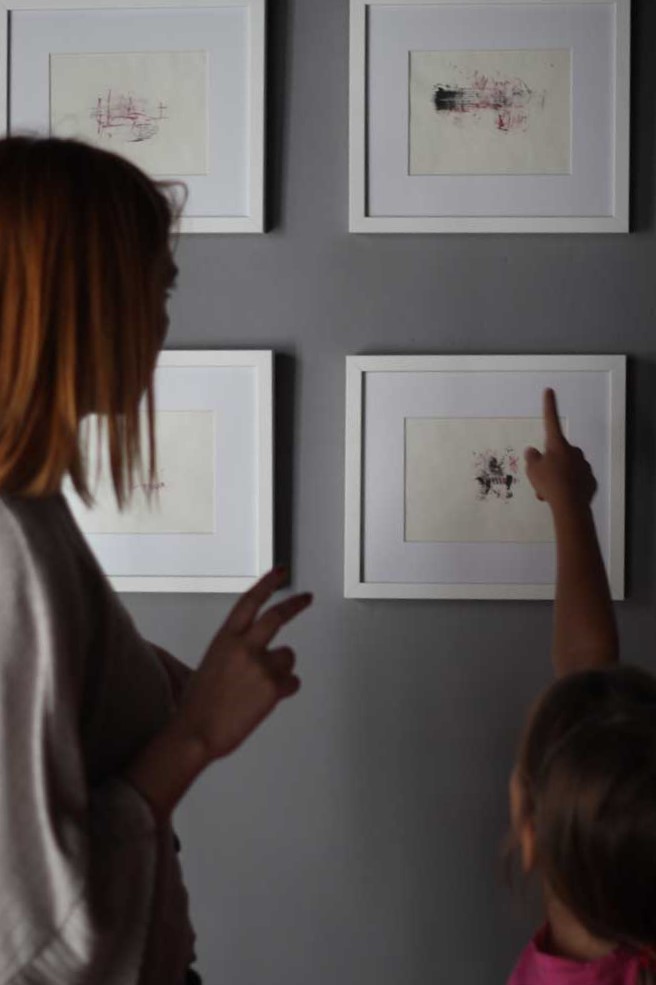 Untitled (Am I Beautiful to You?)
2017.
Mascara and lipstick on paper
14 x 18 cm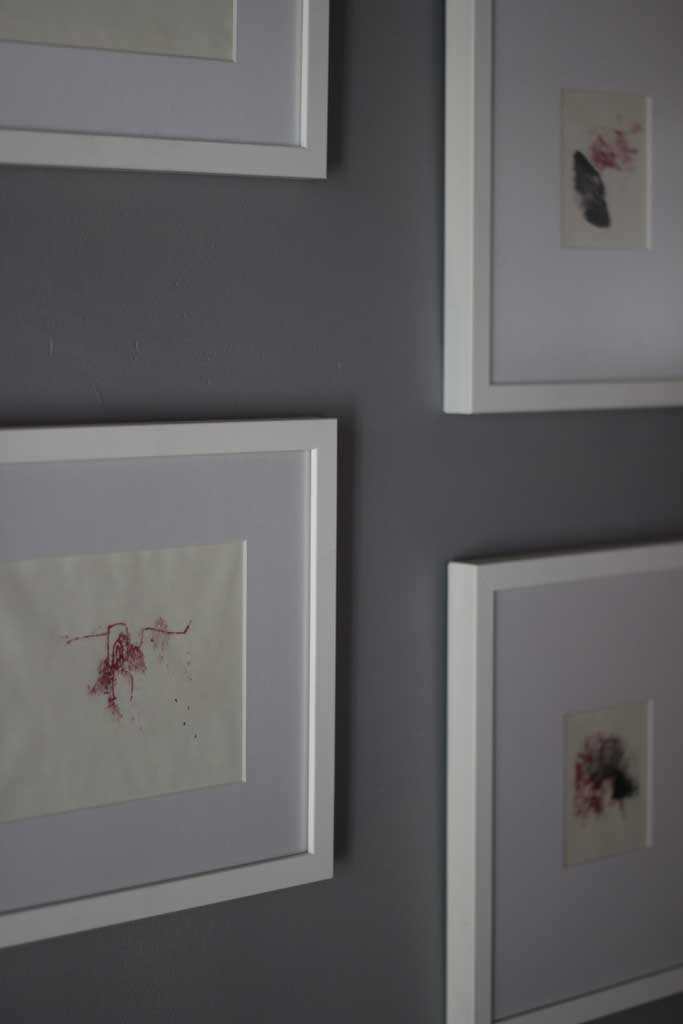 Untitled (Am I Beautiful to You?)
2017.
Mascara and lipstick on paper
14 x 18 cm